TEA TIME – GROW YOUR OWN TEA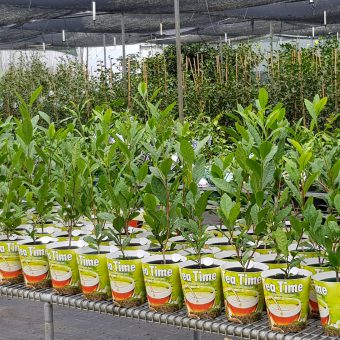 We are now growing a very strong variety of tea called Sayama Kaori, this is a Japanese tea from Sayama. With this variety you can make white, green and black tea, all to do with the way it is processed.
To purchase these in a 125mm size pot with sleeve, go to Sinensis under the heading Camellia Species.