This is the most exciting time of our year as the flower buds open into this mass of colour, that will colour our gardens through the winter months into spring, the watering, fertilizing & low maintenance through the summer months have repaid us in full.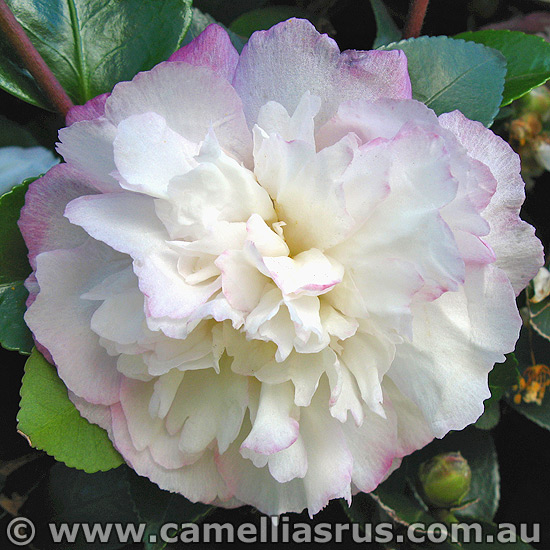 The Camellia Sasanqua is our first to flower, with masses of flower, makes for a great border hedge, low or tall, great for espalier against a fence, topiary or specimen bush flowers for three months, leading into our winter queen of flower, Camellia Japonica, a beautiful gem that holds well as a cut flower, great for floating in a bowl, makes a great specimen bush, dark green foliage, we have a large range of varieties all with different size growth habits, flower size & colour.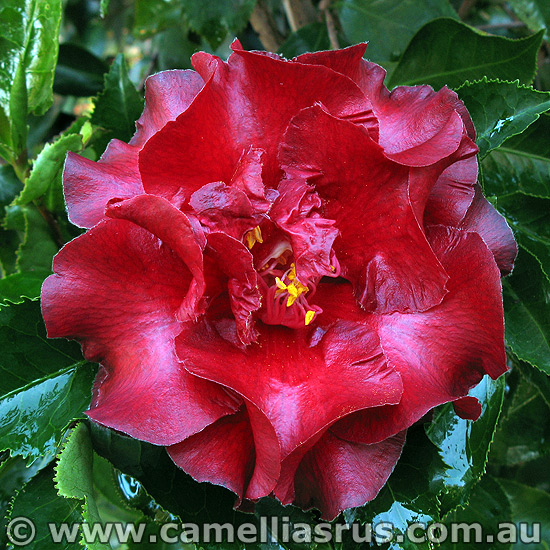 We have camellia Hybrids & miniature flowering all having some unusual characteristics etc. Fragrance, an abundance of miniature flowers all a long the stems sometime sweeping, these will fall to the ground & make a pretty carpet of small flowers, low growing some ground-covers, some larger flowers.
Camellia Species often with a white flower have some very different characteristics; flower shape, leaves different,lighter shade of green, some with a bronze trunk & often bronze new growth & lightly scented.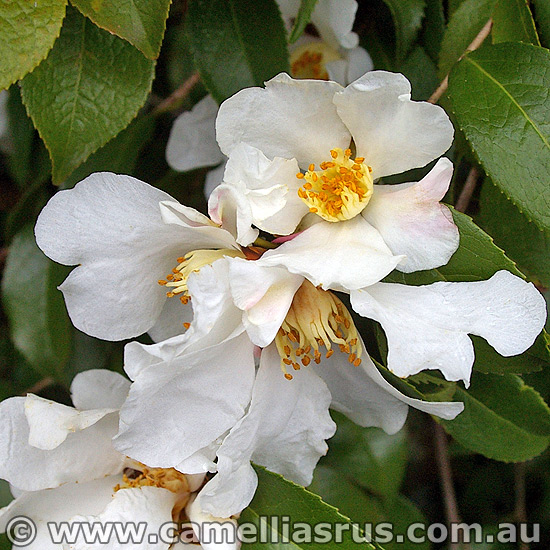 Camellia Reticulata have been known to have flowers as big as dinner plates, a small range of these are available but only in a big pot size, these are generally always grafted which means there more costly to grow.
Camellia Higo is a variety similar to japonica  in growth habit but is very unusual in flower, displaying over 150 yellow stamens in the centre of the flower, with a single row of petals around the edge this is a very popular flower to most collectors.